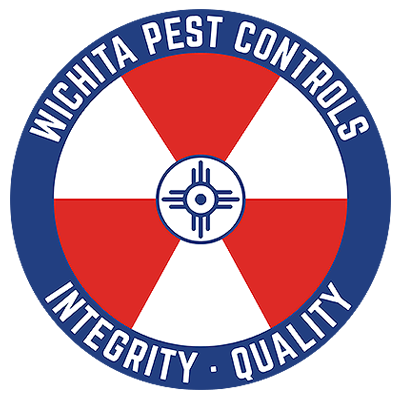 We wear our values on our sleeves!

Quality and integrity are two of our core values that we
wear on our sleeves and if at any time we are not living
up to these core values, then we want to hear about it.
Call today for a free estimate
Wichita Pest Control Services
What's bugging you? We have an innovative, thorough solution to whatever pest problem you area having at your home or business. If you're looking for reliable Wichita pest control services, then you've come to the right place. Our technician will; call ahead to confirm your appointment, show up on time, use multiple products to solve your problem, spend an adequate amount of time investigating where the problem is coming from to eliminate your problem on the first visit. If you are still having problems after that, our pest control company will come back in between your regularly scheduled services at no additional cost!
Termite Services
We offer preventative and curative solutions for all your termite threats. Inspections are free, and should be done on a yearly basis. Our termite services usually cost much less to be proactive and may prevent significant damage repair costs to your home or business.
Bed Bug Control
Bed bugs are one of today's biggest problems in the Wichita area. No one is more thorough at inspecting or treating for these hard to get rid of pests. Not sure if you have bed bugs? Call us today for a quality, free inspection for our Wichita pest control services, to know for sure. If you are sure and want to get rid of bed bugs, don't try treating for them yourself. This will likely make the problem worse by spreading the problem, making it harder for us to get rid of them and costing you more money!
About Us
Wichita Pest Controls LLC, located in Wichita, Kansas, offers professional pest, termite, and bed bug control services. Do you love it when someone comes out to your home or business to solve a problem for you, and they actually do solve your problem on the first visit? Do you like it when they call ahead to confirm your appointment and show up on time? Then you have stopped at the right place! We also provide first-rate real estate inspections. We are locally as well as veteran owned and operated. Our founder has over 8 years of experience in the bug and rodent removal industry. We pride ourselves on placing customer satisfaction as our main priority. We'll make sure to live up to your expectations through a strong belief in quality customer service. We never over-book so that our technicians will make sure each and every job is done well. Contact us today for a company that makes sure to get the pest and termite services get done right the first time, every time.
Veterans, Military, and Police Discounts Available
Thank you for your interest in pest control in Wichita, KS. For questions or comments about our pest control services, please use the information listed here. We look forward to hearing from you soon.
Phone
(316) 712-8000
Hours of Operation
Monday – Saturday, 8 a.m. – 7 p.m.
24/7 Emergency Services Are Available
Service Area
Wichita, Derby, Mulvane, Andover, Goddard, Valley Center, Park City, Kechi, Maize, Augusta, Haysville, Kansas